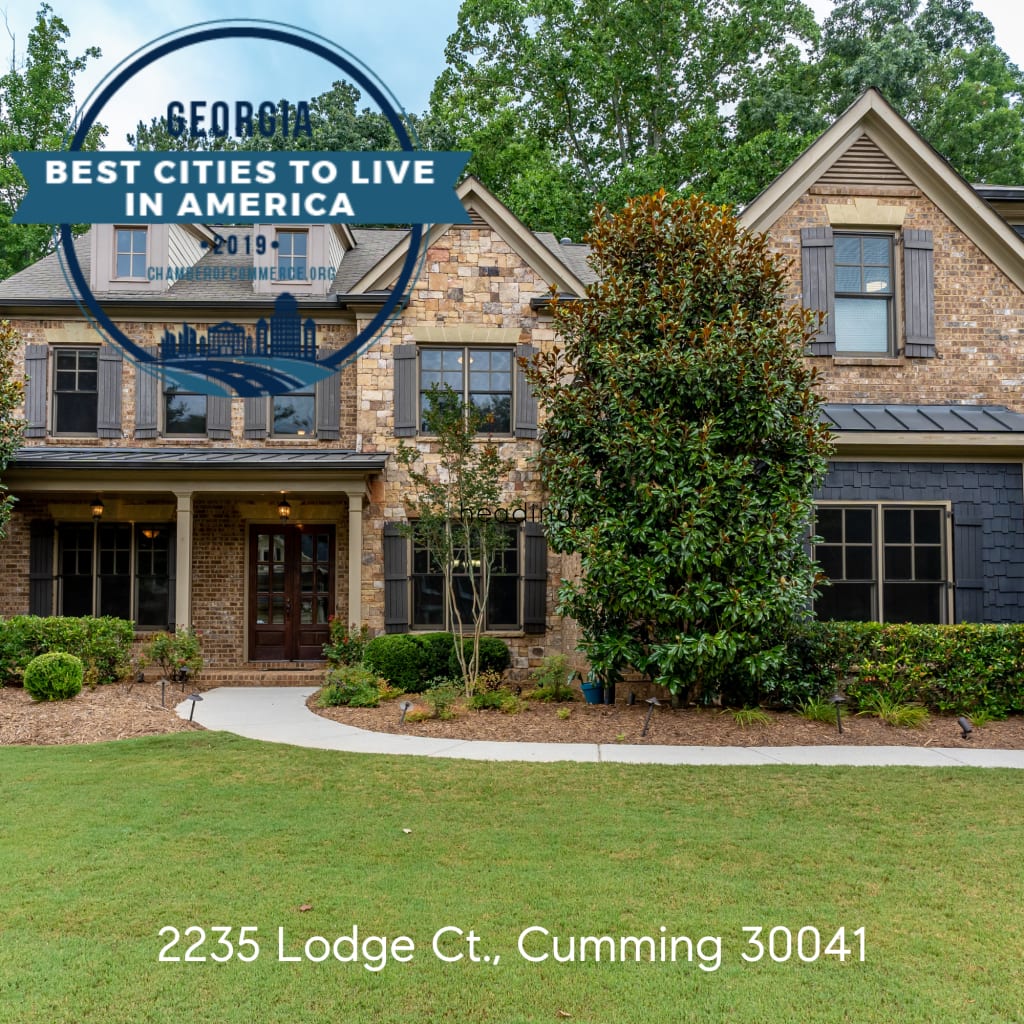 Cumming in the Top 20
Georgia is a diverse state of big cities, quaint rural towns, beaches, and mountains. We are fortunate to have a wide range of activities, everything from urban nightlife to hiking the mountains, to digging our toes in the soft sand. With so much to offer, it can be difficult to find the best city that suits your lifestyle. One city, Cumming, just made the list of the Top 20!
The Methodology
The Chamber of Commerce just released its new list of the Best Cities to Live in Georgia, 2019. The methodology ranked 2,509 qualified cities (cities with a population above 25,000 and enough data for analysis) and used five factors:
Employment (the number of establishments and median earnings)
Housing (owner-occupied housing with a mortgage and monthly housing costs)
Quality of life (poverty levels and work commute times)
Education (percentage of residents with a bachelor's degree or higher)
Health (obesity ratios)
In the list of 20 cities, Forsyth County's Cumming came in at #19. Once a bustling gold mining town in the 1830s and 1840s, Cumming has evolved from a rural town into a city that has experienced explosive growth in the last few decades. With the help of Georgia 400, Cumming has become a thriving bedroom community of Metro Atlanta. Cumming residents enjoy a vast recreational parks system, less traffic congestion, more affordable housing, and excellent schools. There are events and activities for everyone. The city hosts the Cumming Country Fair & Festival every fall. The 4th of July is an annual favorite with its parade, patriotic family activities, and fireworks display. Shopping and dining have continued to move into the city as well. With the proximity of the Chattahoochee River and Lake Lanier, residents and tourists alike enjoy these popular waterways for fishing, kayaking, and boating.
A New City Center
A plan is in the works to develop a city center in Cumming with modern amenities but with a small town, Southern feel. The project is planned to open within a few years and will feature trails, a city park, an amphitheater, residential townhomes, a business complex along with shopping and dining.
Learn More
You can learn more about Cumming – its neighborhoods, homes for sale, and the schools by visiting our website. If you would like to know if Cumming is the right city for you, please email us, or call 678.744.8206. We believe in helping every person find their place in the world!