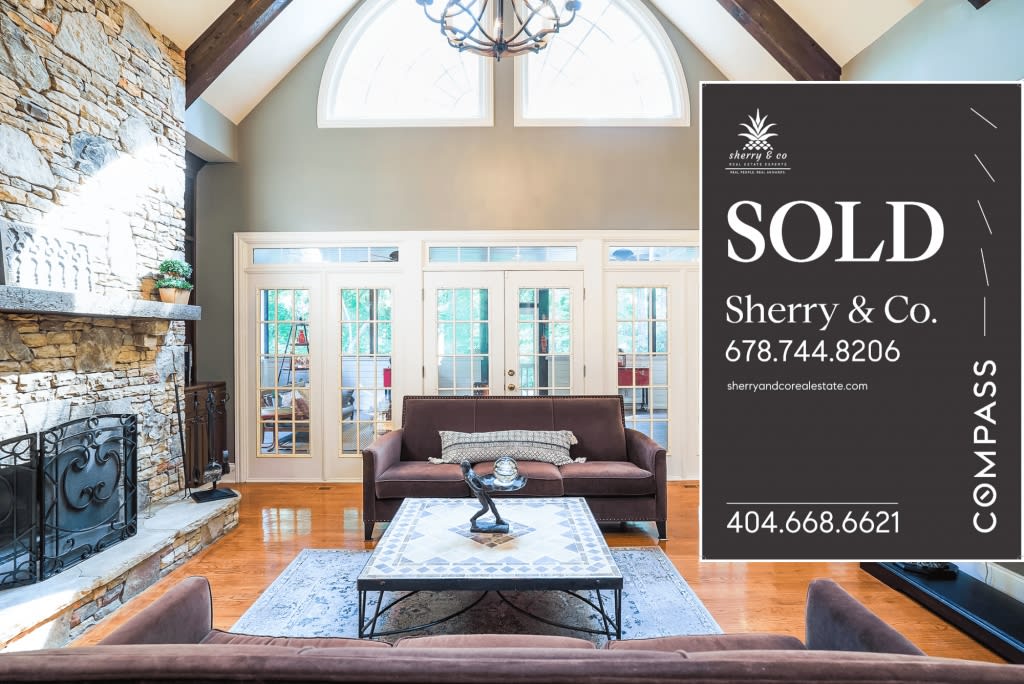 When Should I List My House?
Thinking of selling your home this spring?  Put it on the market this week!  A recent report from
Realtor.com
says the sweet spot for home sellers is between March 31 and April 6.  Homes listed the first week of April:
Have 14% more views on Realtor.com, 5% less competition, and sell 6 days faster
 Also see nearly 6% higher prices, $17,000 more for the typical listing, and are 1% less likely to have a price drop
 29 of the top 50 largest U.S. metros have their peak listing date in April
"June is often considered the peak of home buying season, but our analysis found the first week of April is best for sellers looking to maximize list price, and also reduce the risk of price cuts and competition from other sellers," said Danielle Hale, chief economist for Realtor.com
The Realtor.com analysis is based on data from the last three years, looking at trends in median list prices, views per property on their site (Realtor.com), home price reductions, the median days on market, and the number of listings on the market.
Why April?
So, what makes the first week of April the sweet spot?  Sellers will be entering a market with HIGH buyer demand, but the number of listings doesn't peak until a little later so there is less seller competition, quick sales, and strong prices.  Also, April sellers are positioning themselves to appeal to buyers desiring to close and move before the beginning of the next school year.
What else is boosting buyer demand for April?  The recent and surprising decline in mortgage rates.  Lower mortgage rates boost housing demand.  New home sales climbed up 4.9% in February.  A recent Freddie Mac Primary Mortgage Market Survey reported that U.S. mortgage rates posted their biggest weekly drop in more than a decade!  The average 30-year-fixed rate mortgage fell by 22 basis points, down to 4.06% with an average 0.5 point from 4.28% for the week ending on March 28.  The Federal Reserve is now predicting no rate increases for the rest of 2019 and expects the economy to continue a solid pace of growth for 2019.
Location Is Important
As we all have heard, location matters when it comes real estate and the same is true in this instance.  According to the Realtor.com report, when to list depends upon your location. See the table below for the Best Time to List for the Top 50 Largest U.S. Metro Areas.  See Atlanta highlighted in yellow.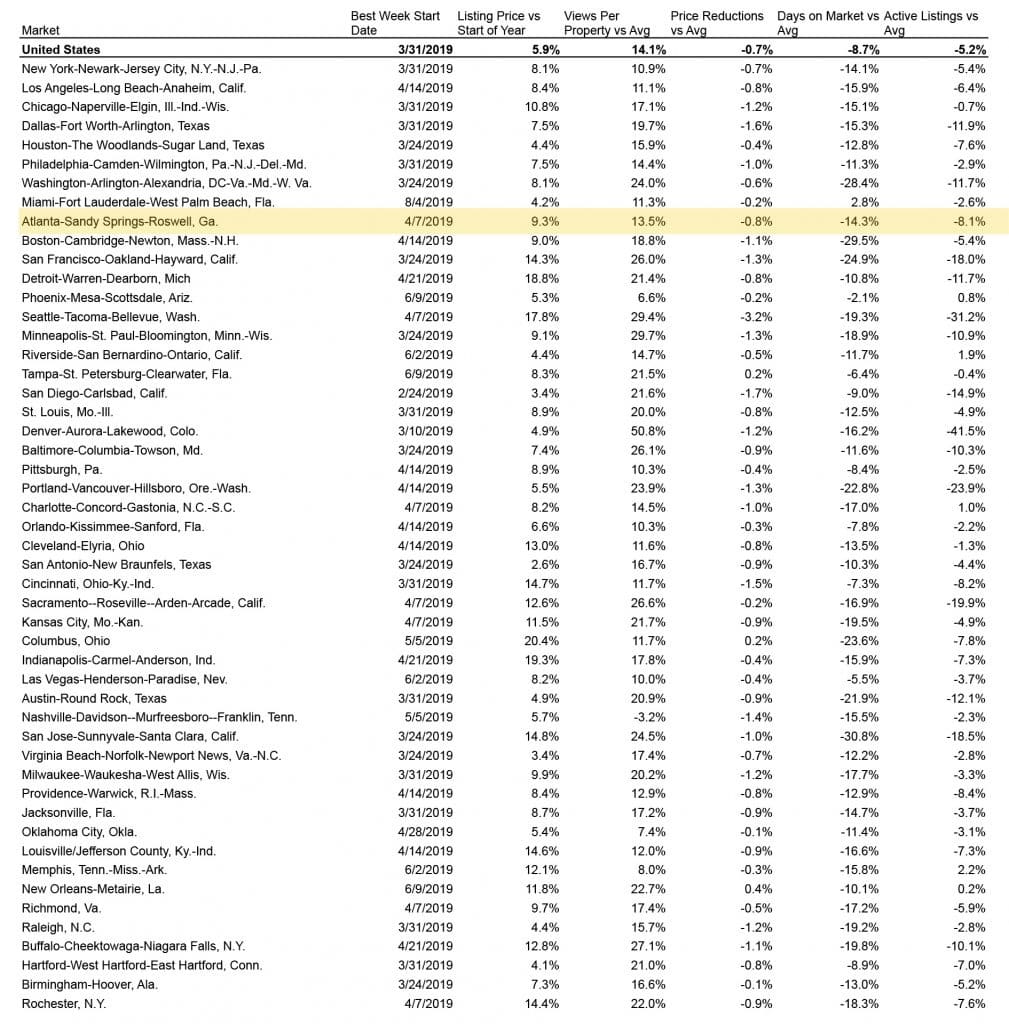 The Bottom Line
According to the
National Association of Realtors
, 41% of homes sold in February were on the market for less than 30 days! If you list your home now, you have a very good chance of selling in April or May. Are you on the fence about selling your home? Have questions whether this makes sense for you personally and financially? Call us for a no-pressure discussion, 678.744.8206.  We are here for you!
This article originally appeared on Realtor.com.