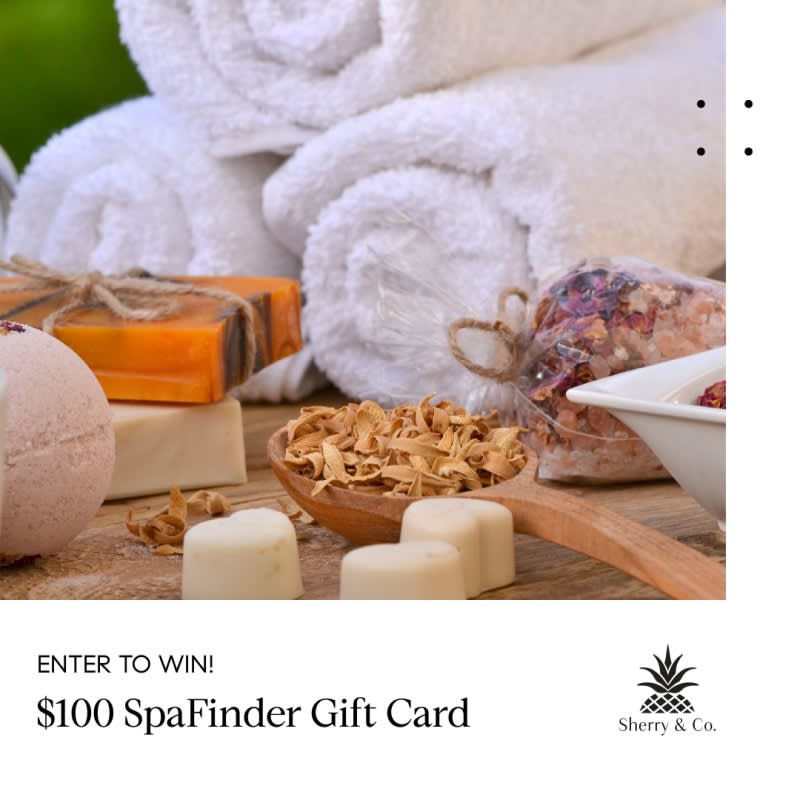 SURPRISE! SURPRISE! We are extending our giveaway for another 18 hours.
That's right. With the long Memorial Day weekend, you may have put off entering our giveaway.  We're giving you another chance.  Don't delay this time as tomorrow morning, May 29 at 8 AM it's OVER.  No more chances.  It's easy to participate.  No purchase is required.  Read on for the entry links and instructions and GOOD LUCK.
May is a Busy Month
Here in the South, the school year is quickly coming to a close, but the month of May doesn't feel like closure.  Instead it feels hectic, overwhelming, and exhausting.  There are class parties, softball games, award ceremonies, proms, gift shopping for teachers and coaches, cookies to bake, dance recitals, graduations, field trips and they all seem to happen at once.  It literally is a race to the finish line.
Moms Need a Break
Here at Sherry & Co., we are working moms and we understand how tough May is for mothers.  We try to carve out time to just unwind and recharge.  We all need a break.  Our current giveaway focuses on just that – giving mom a break.  Our giveaway will be a $100 SpaFinder Gift Card!  A SpaFinder gift card gives the recipient flexibility as there are thousands of participating spas across the country, the gift card never expires, and there are endless spa and salon services offered.  Using the gift card is very, very easy.  Visit the SpaFinder website then click on Find Services, enter the service you are interested in and your location, then click Find.  Your pampering options include a mani-pedi, facials, and massages and a blow dry bar.  If fitness is your thing, you can try yoga, bootcamp, and Pilates, plus others.  There are even alternative services available for those that enjoy meditation, reflexology, acupuncture, etc.  These are just a few ideas to get you thinking, but SpaFinder has a diverse list of services, something for everyone.
How to Enter & Other Stuff
To enter our random drawing (All entrants must reside in Metro Atlanta-North Atlanta area and be at least 21 years of age):
Click on either link  http://gvwy.io/zovomq5  or  http://www.rafflecopter.com/rafl/display/0ffa2bc19/
Enter your email AND . . .
"Like" the Sherry & Co. Facebook page.
That's it.  So easy!  If you run into problems, send us a message. The last day is May 29 at 8 AM so don't put it off.  The winner will be contacted by email within 48 hours after the end of the drawing and posted across our social media platforms.
Let's be friends and stay in touch.  Connect with us on Facebook, Instagram, and Twitter.  We have additional giveaways planned for the summer (we haven't forgotten all the wonderful dads out there and we have something special planned), and you won't want to miss these.  It's going to be a BLAST!!