520 Tullamore Way, Milton 30004
4 Bedrooms | 4.5 Baths
4-Car Garage | Finished Terrace


A Reproduction of a Charleston Mansion
Take a step into history and visit the Tullamore Estate. Located in Milton's equestrian neighborhood of Birmingham Falls, this elegant home is a reproduction of the famous Miles Brewton House in Charleston, South Carolina. The original Brewton House is a massively grand 2-story brick southern mansion or "double house" (four main rooms per floor) on 27 King Street in downtown Charleston. Built in 1765-1769, it is one of the best examples of 18th century Georgian Palladian architecture directly influenced by the famous Italian architect, Andrea Palladio.


The Original House
The original Miles Brewton House has a long historical legacy. During the American Revolutionary War, it was used as British headquarters. During the Civil War, the Brewton House was taken over by the Union Army. A well-preserved house known for its architectural excellence, it was declared a National Historic Landmark in 1960. For a look at the interior of the Brewton House today, click here. Through the years, the Miles Brewton House has stayed within the family, and today his descendants still live in this privately owned mansion.

Architectural Charm and Grandeur Our Tullamore Estate in Milton, Georgia has the same symmetrical architectural structure as the original Brewton House in Charleston – a wide 2-story portico or porch with dual levels of white pillars, Doric columns on the first and Ionic columns on the second with steps flanking each side of the first-level porch. Just like the original Brewton House, there is a fanlight over the main doorway at Tullamore. Arriving at the entrance of Tullamore, one is struck by its southern grandeur and the kinship it has with its "sister" mansion on King Street in downtown Charleston.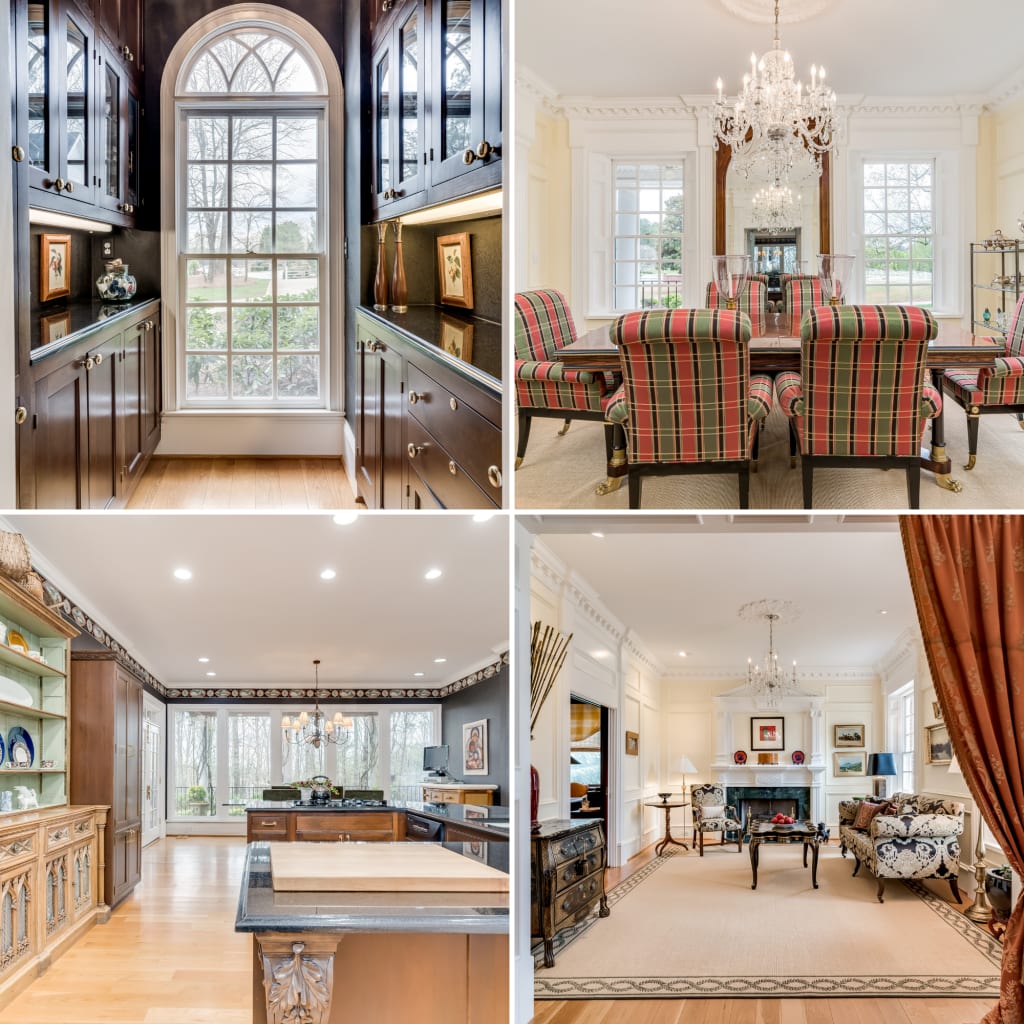 Attention to detail defines the Tullamore Estate. While Tullamore exudes a rich, old-world charm of a gone-by era, it has a warm, cozy, and welcoming interior. A gracefully curved staircase (think of a bride with a flowing train descending the stairs) and solid, 5-inch, wide-plank white oak hardwood floors extend through the main level, quiet and soft beneath your feet. The ornamental millwork is beyond gorgeous with detailed dentil moldings, especially notable in the formal living and dining rooms as well as walls accentuated with ornamental millwork. While opulent in details and expansive in size, Tullamore never feels cold and sterile. It is definitely a home that feels rooted in comfort. The lush landscaping, soft rolling hills and mature trees are always visible, a picturesque and soothing view from every window.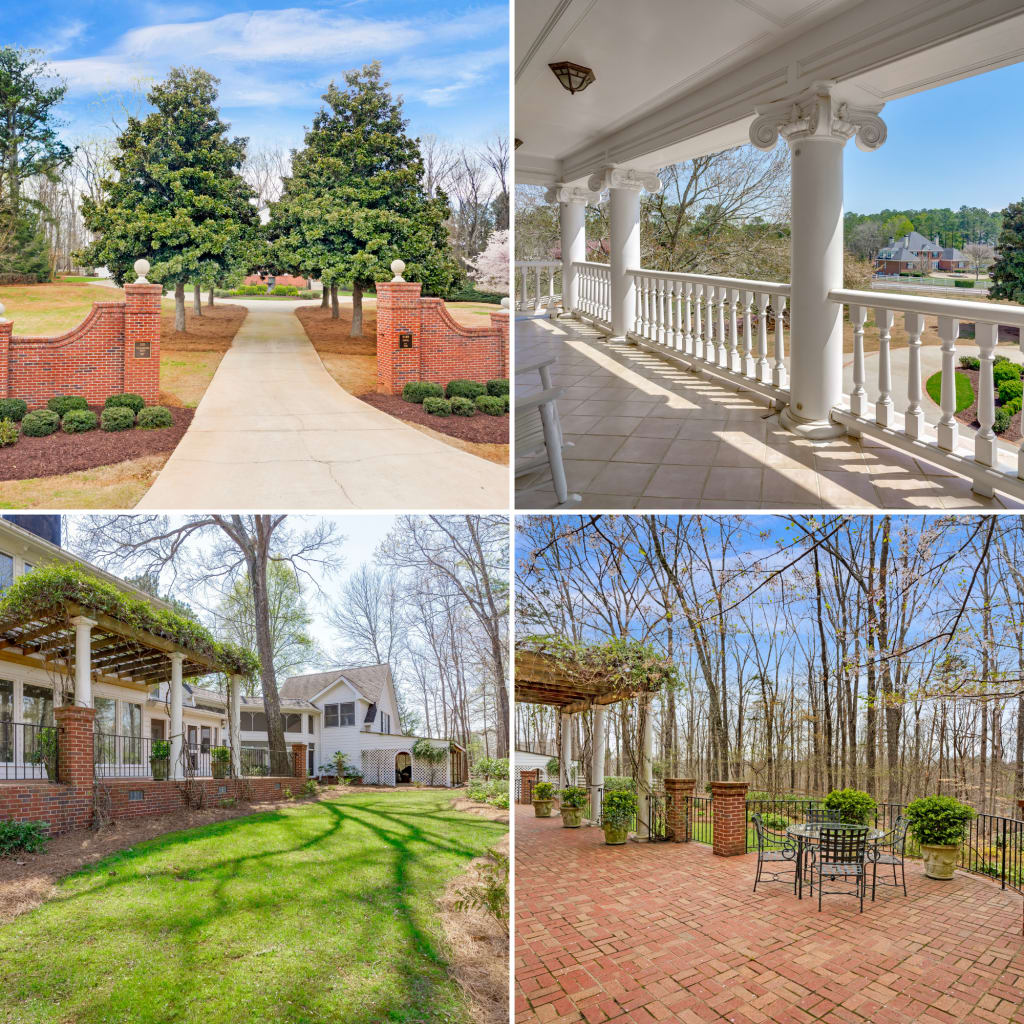 Come Experience the Lifestyle
Tullamore Estates sits on 3+ beautiful acres so there's ample room for playtime and entertaining. The backyard is the perfect setting for building your luxurious dream pool. Imagine yourself going for a morning swim and then sipping a cool lemonade watching the evening sunset!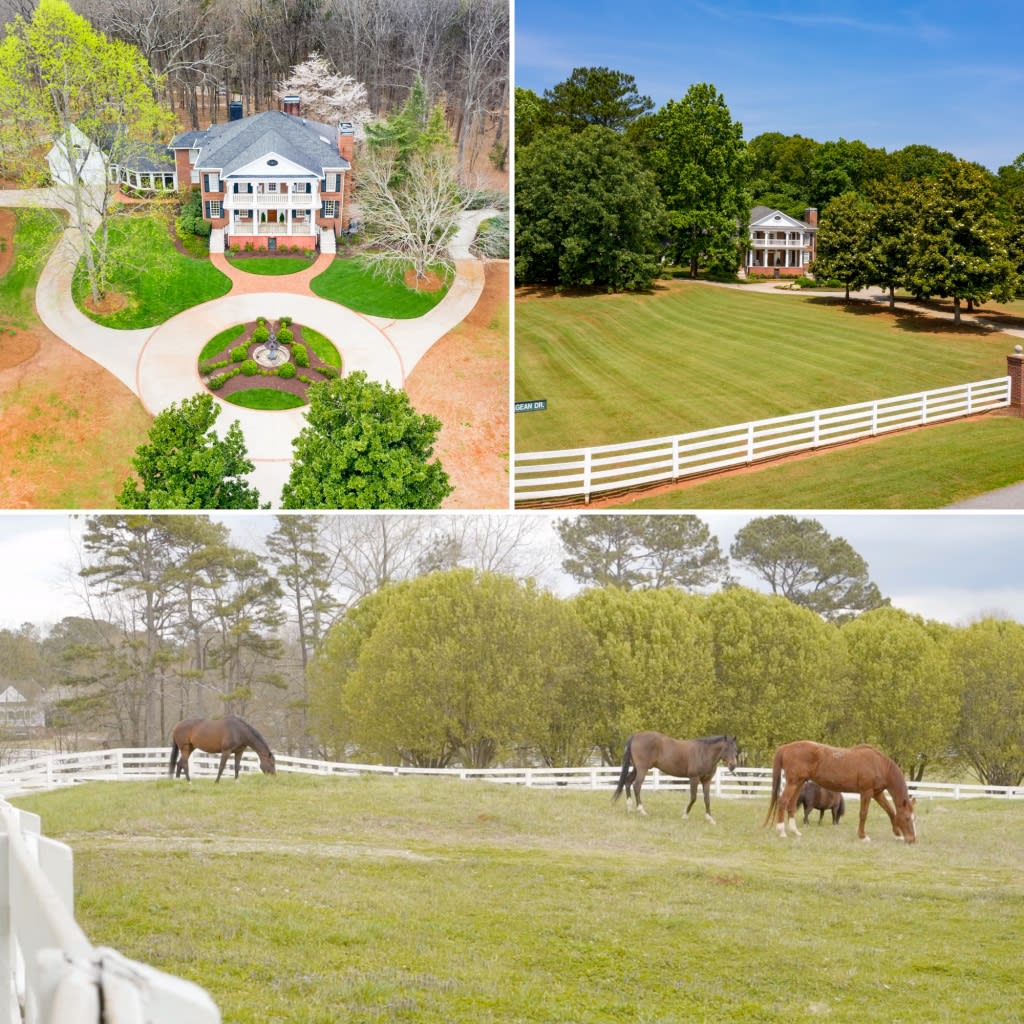 You don't have to go far from this tranquil paradise to find modern amenities. Tullamore Estate is a stone's throw to shopping at Birmingham Village and Scottsdale Farms, a popular 55-acre garden center with a quaint cafe. The city of Milton is small-town living at its best, the preservation of rural character with accessible conveniences. It is home to numerous public parks as well as several golf and country clubs. Homes in this city tend to sit on large lots, creating a sense of both privacy and tranquility.
If Tullamore's southern charm, grace, and touch of history have piqued your interest, then let us give you a tour. Email us, or call 678.744.8206.